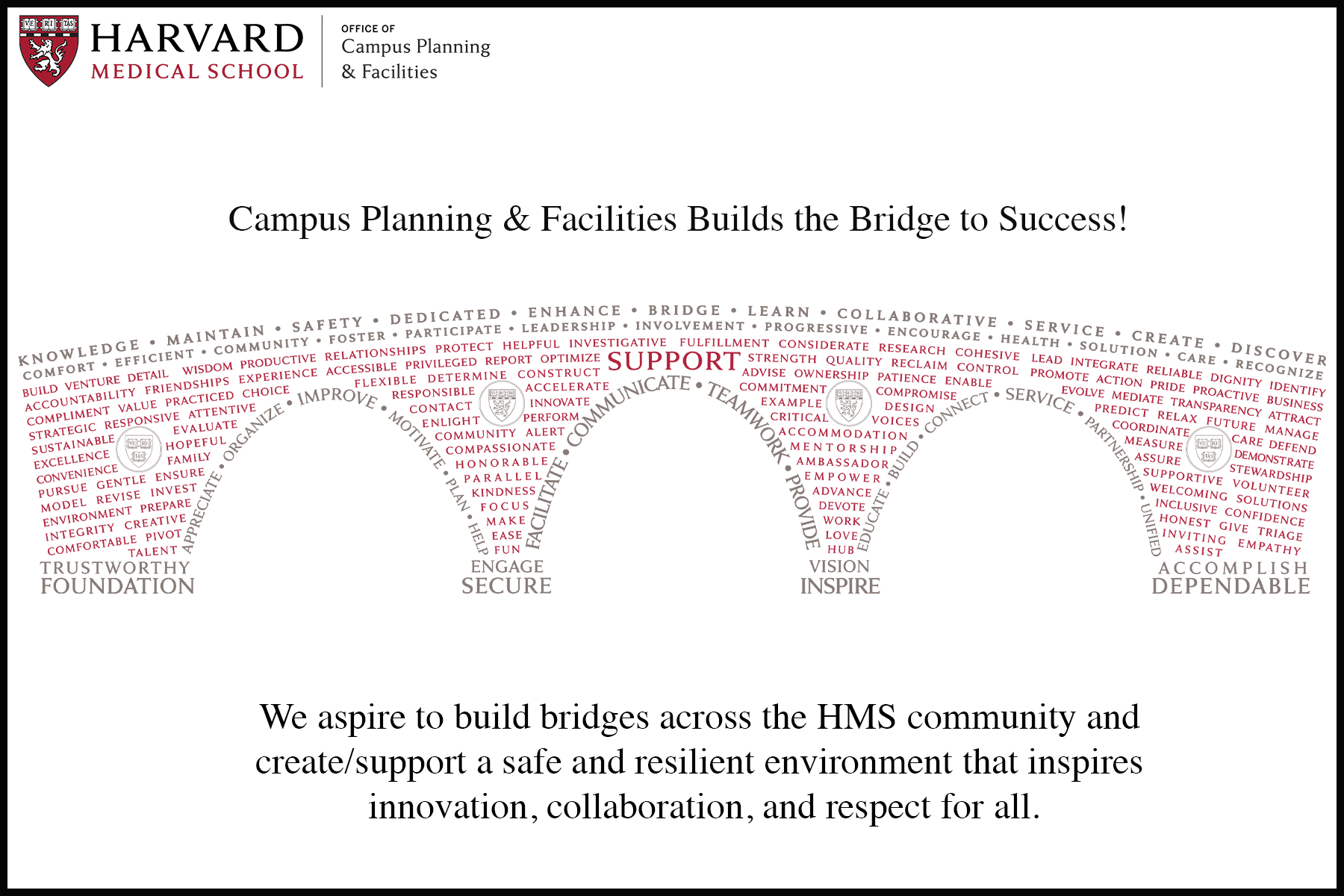 About the Mission & Vision 
Campus Planning & Facilities (CP&F) developed Mission and Vision statements that reflect our unique role supporting Harvard Medical School. As part of the HMS community, we strive to support the HMS Mission and developed statements that illustrate our unique role in supporting the vital mission of HMS. 
Our Mission statement is a word cloud bridge that incorporates over 150 of the most common words that CP&F staff used to describe their role in supporting the HMS Mission. When all of the words are combined, they become the bridge that CP&F builds across the HMS community in support of the HMS Mission. Looking closely at the CP&F bridge we can see our individual contribution as a building block of the whole.  The bridge we have built with our words connects each of us to our mission.